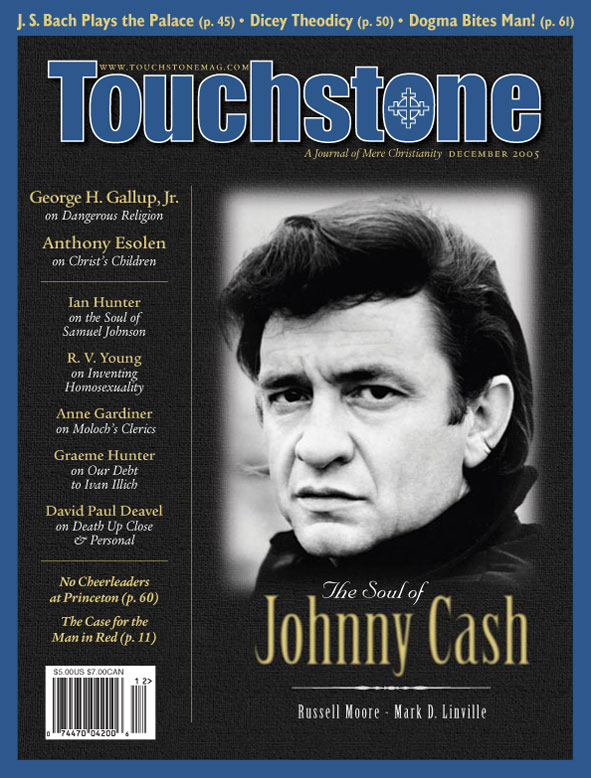 The cover story of the most recent issue of Touchstone magazine is about Johnny Cash, and it's written by Russell Moore. This is an excellent piece, and I highly recommend your reading it.
Scot McKnight, however, does not share my enthusiasm about Moore's article and has criticized it here. Moore has responded to McKnight's response here. Now McKnight has responded to Moore's response to McKnight's response here.
If that all sounds confusing, then let me sum it up for you. McKnight thinks that people like Moore should have been more supportive of Cash's Christian conversion about twenty or thirty years ago. For McKnight, supporting Cash now is too little too late.
In other words, the Emergent folks don't seem to be very tolerant of Moore's admiration for the sinner Johnny Cash.
How ironic is that?